We are living in the so called 21st century in which the world is moving fast in line with the advancement in Technology and Science. On a day to day basis we are exposed to news from around the world on inventions and scientific developments. Further, the governments and various institutions have been allocating funds for these projects and also noticeable in the field of higher education a greater emphasis on Science and technology is provided.
The justification is that progress in Science and Technology is providing answers to the burning issues faced by globally at present. Widely spoken and researched areas such as Climate Change, Global Warming, Global Pandemics, Poverty, Automation, Industrial etc are taking a more of a scientific facet and research are revolving around such scientific phenomena.
However, an important thinking which should not be undermined at any moment is that all these areas are not purely scientific, but also social phenomena. When the majority discuss about "Science" they drop the "Social Science" component.
A classic example for this tendency can be found from the context of UK. Shah (2020) in his article mentions that a senior advisor to the UK government has called for data scientists, mathematicians and physicists to join with the government in order to take informed decisions. Yet he expresses how he is worried about prioritizing science and technology over humanities and social sciences. His standpoint can be treated as fair since any of the issues treated as scientific are essentially social as well. One instance that he put forward is how Anthropologist Melissa Leach played a key role in proposing risky burial rituals amid Ebola epidemic.
Health issues are not purely medical, Environment issues are not purely technical and boundaries of Poverty extends beyond science and math. Very recently lessons learnt on COVID 19 proved the importance of social aspect in dealing with the pandemic.
Hence, undoubtedly Social Science and Humanities is a field of study which is central to almost all the issues prevailing in the world. In finding solutions for global problems, it is of utmost importance to obtain the contribution of social scientists. IASSH is a body which identified this and operating with the goal of assisting academics and social scientists in the field of social science to contribute to the betterment of the society at large. Accordingly, ICOSS 2020 is a major event hosted by IASSH to provide a platform for the dissemination of knowledge from a social aspect to global problems. We invite all interested parties to join hands with us and help make the world a better place.
References
Shah, H. (2020). Global problems need social science. Nature.com. Retrieved 19 August 2020, from https://www.nature.com/articles/d41586-020-00064-x.
Written by,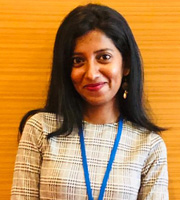 – YASODARA PEMARATHNE, IASSH –