It is evident that the recent pandemic, the Corona Virus most popularly known as COVID-19 has had topped the headlines this year and has provided an experience that would remain remembered forever. The impact is estimated to be humongous and has spread across all sectors and to all industries limiting progress and posing a challenge to sustainability. When discussing about the general public, people per say it is a very important question to ask as to what changes have they undergone in listing their priorities during and in the Post Covid era.
The pandemic has had a huge impact in the lives of the people especially economically as many job redundancies were witnessed as a result of many operations discontinued. This has created a situation where people have become financially unhealthy and have become weak when considering the purchasing power possessed and thus have become very selective in sorting out priorities with the intent of spending on what is necessary and what is not and also are very particular in saving for the future endeavors. It has become a battle of 'Needs' over 'Wants' with a lot of emphasis on the essentials than on luxury goods and services.
This has posed a great challenge for the businesses setup with the intent of increasing the standards of living of the people and for Marketing in particular to understand the emotions more than ever before when considering to promote their products or services. This has in turn led the businesses to be focusing more on risk management shuffling their priorities too to establish the going concern of the business. Times have once again proved to be the great teachers that have warned the gaps that still exist when concerning about planning and execution to derive optimum returns achieving one's personal and business goals to lead a successful life.
Written by,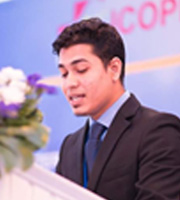 – MR. ARSHAD REFAI –