The coronavirus; Covid-19 outbreak has prompted businesses to re-evaluate how contact centers are leveraged, how workers provide meaningful customer service, where they operate, and how new platforms can be utilized to help corporate success during the crisis and beyond. The global pandemic of COVID-19 has profoundly altered our perceptions as consumers, workers, people and human beings and our attitudes and actions as a consequence.
The crisis is basically transforming consumer behaviour and it is noticeable that it gradually is driving major systemic shifts in the world. The challenge of the epidemic will pass and eventually the businesses and the organizations need to recognize the depth of the new opportunities and the effect of the developments implemented during the crisis and the interaction and the relationship maintained through digital media to meet the customer's expectation and satisfaction.
And also, in the other hand, millions of employees have lost their jobs and are unable to fulfil at least their essential requirements, such as food, housing, clothes as well as their emotional and social requirements. As per the latest researches, the world is facing a credit risk and it reveals the major impact on the future business world.
It is true that global markets have since stabilized when policymakers interfered. But several experts have warned that they could remain unpredictable before the concerns of a second outbreak. If the economy is rising, this usually implies more money and more new employment. But the IMF says that the global economy will shrink by 3% this year. It described the decline as the worst since the Great Depression of the 1930s.
With these evolving consumer behaviours, organizations have the potential to drive the transition of digital media to extend current services and build consumer business opportunities. This transformation would push businesses to re-imagine their digital approaches to identify different consumer markets and segments.
Written by,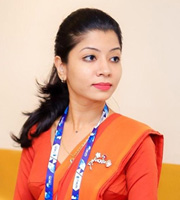 – DISHLA ABOOBAKER –