Living in the 21st Century has posed many challenges to those surviving with the provision of opportunities and equally threats to the sustainability element of life. A huge part in such contribution is courtesy to the advancement in Information Technology which have changed lives of people making it more convenient with time whilst equally keeping everyone at the brink of destruction and corruption. The times have become more towards making choices that would decide the outcome at the end of the day.
When discussing in particular, today with the involvement of I.T. and the extent to which its reach is accessible, people have found liberty to set themselves free from the enclosed communities may it be from the family or any social group pertaining to some decisions which is referred to as being more self-sustainable. This has developed to an extent where today it is considered to be something that is naturally provoked and is universally accepted whether you like it or not. Therefore, it is of vital importance that being mindful of the decisions made and the actions undertaken produce positive vibes when which can create a difference to the lives of others the least not cause any harm to theirs will ensure the journey chosen is going to be successful.
The means of developing that positive intent within is to have contacts with superior minds and one of the best possible avenues is through reading and researching. Being posted and updated on a regular basis on the area of interest; something that spreads a positive beam across, of course, will more probably direct towards engaging in a good course leading towards constructing a world that is pleasant to live in whilst nurturing a place so solid for the future generations to not be victims but be blessed.
Written by,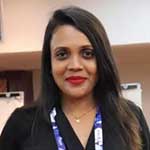 – ASHA RATNAYAKE –